I've decided I'm watching all 7 Harry Potter movies before seeing the last one. It's also fun looking up trivia from
IMDB.com
! Here are some of my favorite facts.
Richard Harris
only agreed to take the part of Albus Dumbledore in
Harry Potter and the Sorcerer's Stone
(2001) after his then 11-year-old granddaughter threatened never to speak to him again if he didn't.
The last name Dumbledore means "Bumblebee" in Old English.
The Hogwarts motto, "Draco dormiens nunquam titillandus" means "never tickle a sleeping dragon".
Two Persian red cats were used for the role of Crookshanks: Crackerjack and Pumpkin.
The design of the large clock which functions as a visual motif in Harry Potter and the Prisoner of Azkaban appears to be based on the Old Town Clock (also called the "Orloj" - pronounced "OR-LOY") in Prague, Czech Republic. The Orloj tells not only the time, but shows the month, the sign of the Zodiac, and shows the relative positions of the moon and sun.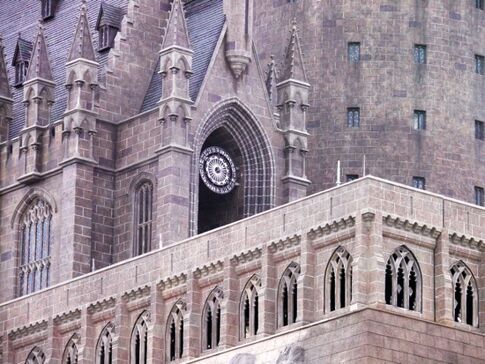 In one of the first takes of Hermione's "Cinderella moment",
Emma Watson
actually tripped in that fancy dress and fell down the stairs.
The radish earrings worn by Luna Lovegood were actually made by
Evanna Lynch
(the actress portraying her).
Wow...I've watched all of the movies more than once... Check out more facts on
zimbio
.